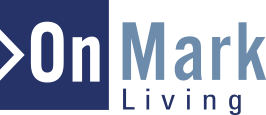 Move ON to a better way of living. Move to OnMark.
At OnMark we understand that you're looking for more than a place to live. You're looking for a place that feels like home. We get it.
In fact, we're on the same page and we have the solution. Our properties are in three convenient locations surrounded by residential neighborhoods, schools, restaurants and stores, with quick access to major highways. They're perfect for your lifestyle. Many of our apartments have private entrances that feel more like a home than an apartment in a building with endless hallways. You'll find our rents attractive and the possibility of a short-term lease to your liking. Want great amenities? We provide them. Need help in your apartment? Just call – our friendly maintenance staff is always available, completing most service requests within 24-48 hours.
We build, manage and own all our properties and we treat each residence as if we lived there.
So, you get all the warmth and amenities of home – without the worries.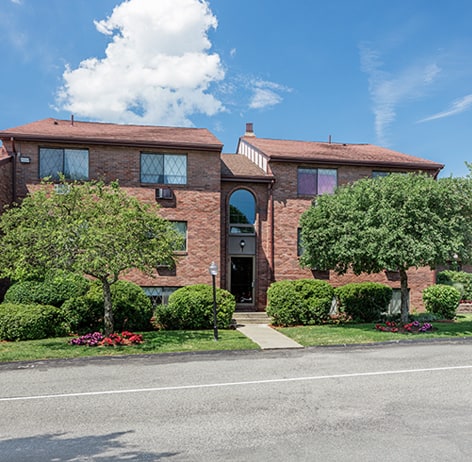 Tudor Glen Village
Woburn, MA
Imagine all the comforts of a suburban home with none of the chores or worries. Tudor Glen Village gives you room to roam on 16 acres of professionally manicured grounds in West Woburn's residential neighborhood.
Briar Glen Village
Waltham, MA
City living is typically cramped living. But at Briar Glen Village you're close to the city, but never short on space. This peaceful location is made up of 24 beautifully landscaped acres around you.
Shaker Glen Village
Woburn, MA
Shaker Glen Village is beautifully landscaped and maintained, but its real beauty goes much deeper. This community is comprised of 1 and 2 bedroom apartments and spacious 2 bedroom town homes.
The Residences at Simonds Park
Burlington, MA
Coming Soon
Contact Us
Get On board – contact us today to reserve your place that feels like home.

Schedule a Tour
Tudor Glen Village
111 Locust St #125
Woburn
,
MA
01801
Office Hours:
Monday-Friday: 9:00am to 5:00pm
Wednesday: 5:00pm to 7:00pm (By Appointment Only)
Saturday-Sunday: 10:00am to 5:00pm
Please Call or Schedule a Tour Online
781.935.3479
Shaker Glen Village
241 Lexington St
Woburn
,
MA
01801
Office Hours:
Monday-Friday: 9:00am to 5:00pm
Wednesday: 5:00pm to 7:00pm (By Appointment Only)
Saturday-Sunday: 10:00am to 5:00pm
No Office on Site - Please Call or Schedule a Tour Online
781.935.3479
Briar Glen Village
16 Kings Way
Waltham
,
MA
02451
Office Hours:
Monday-Friday: 9:00am to 5:00pm
Tuesday: 5:00pm to 7:00pm (By Appointment Only)
Saturday-Sunday: 10:00am to 5:00pm
No Office on Site - Please Call or Schedule a Tour Online
781.935.3479
The Residences at Simonds park
160 Cambridge St
Burlington
,
MA
01803
Office Hours:
Monday-Friday: 9:00am to 5:00pm
Wednesday: 5:00pm to 7:00pm (By Appointment Only)
Saturday-Sunday: 10:00am to 5:00pm
No Office on Site - Please Call or Schedule a Tour Online
781.935.3479